a film festival specifically designed for creatives in the running space.
the film fest was born from a desire to create a catalyst for more creative films connected to running. in this third year, we have adjusted the categories for submission and prizing to allow for more films at the festival, and to prioritize original films premiered at the festival.

deadline is december 31st at 11:59pm EST
the film fest by trials of miles x ciele athletics will take place in new york city this january. there will be an in-person screening for the top films. all entries must be submitted before december 31st at 11:59 EST

new categories for this year's festival.
- original & unaired – original films that have not yet been released
- original & released – original films which have already made a public release, and are available for the public to view elsewhere
- brand spots– films that have been executively produced by brands

film awards will be judged by a panel. names to be announced at a later date.

- originality / creativity
- storytelling
- pacing and structure
- technicalities

the jury's selection for best original and unaired film will win $7,000 USD. the jury's selection for best original and released film will win $2,000 USD. the winner of an online global audience vote will win $1,000 USD. prizing value subject to increase without notice, and additional prizing categories may be added.
- the jury's selection for best brand spot will win $1,000 USD.
- all filmmakers who submit will receive a 2 month trial of the music service platform track club, by marmoset.
- winning filmmakers in each category will receive a year subscription of music service platform track club

- open to all filmmakers, globally
- films must have some connection to running (we will interpret "connection" broadly).
- the festival accepts narratives, documentaries, and animations.
- films should be uploaded in digital HD (H.264 / Mp4) format.
- films submitted must have the rights for the music used
- film submitted under the "original" categories must never have been used for commercial purposes
- if submitting a film in a language other than english, please submit with english subtitles.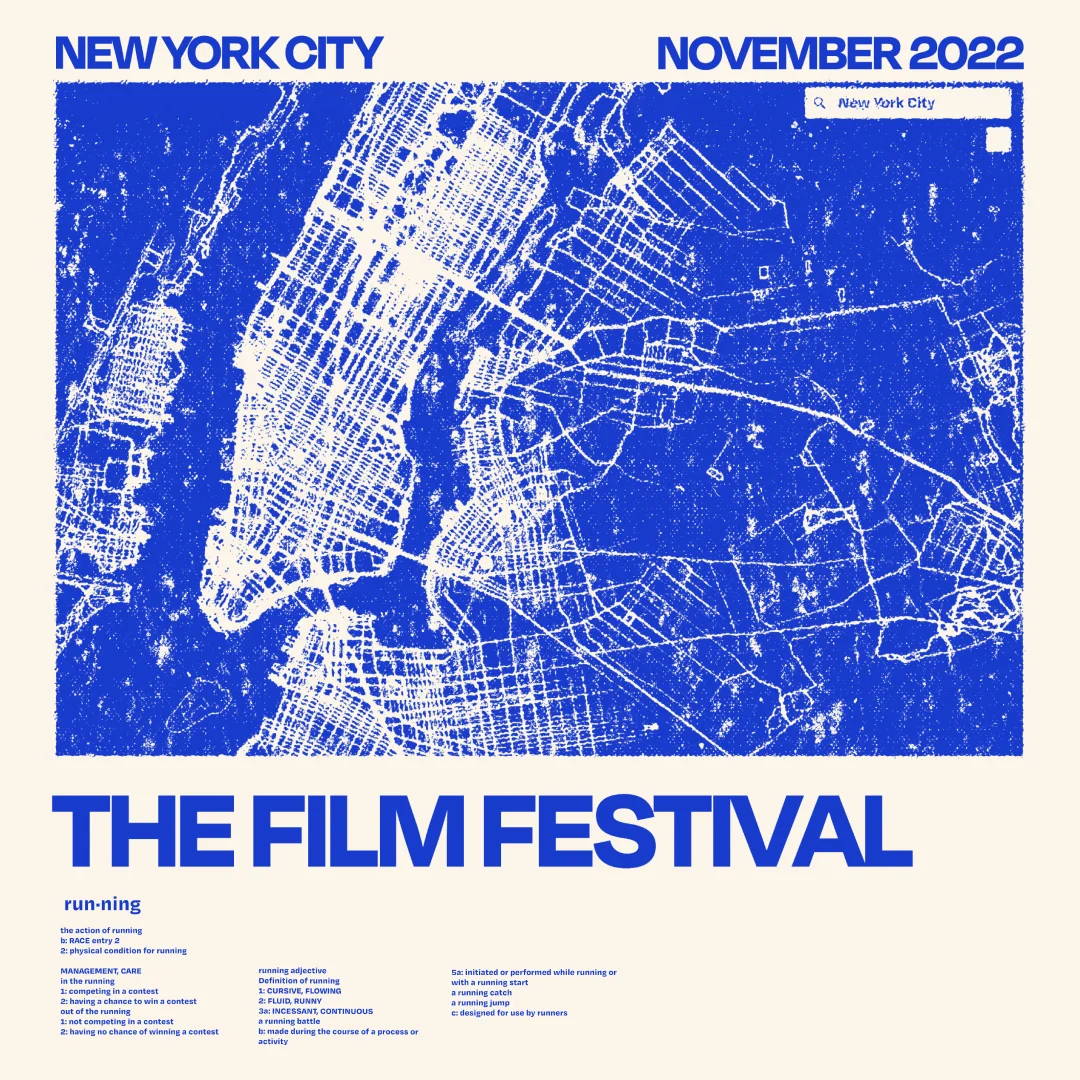 30 films were submitted, and 14 were selected to move forward to the panel of judges: darcy hennessey turenne (filmmaker), erica stanley-dottin (tracksmith), alexi pappas (runner, filmmaker, writer), julie freeman kummer (like the wind magazine), simon freeman (like the wind magazine), and brenden clarke (photographer, filmmaker).
on december 8th 2022, at motivny, new york, we presented the 14 films and the judges selection. the festival was hosted by daniel winn.